THE UNCONVENTIONAL TRAILER
With us, a bicycle trailer is not just a classic trailer. The Burley Encore X bicycle trailer for two children can be mounted without wheels in front of the driver on the cargo bike using our mounting kit. Once you arrive at your destination, the trailer can be easily removed and used as a stroller.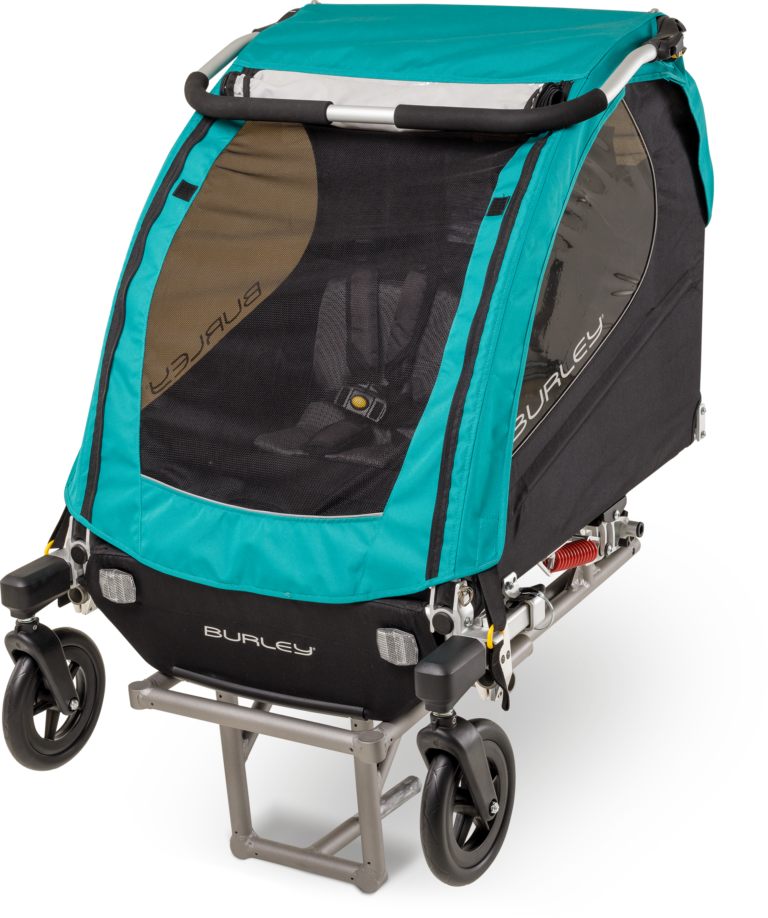 Can be used as a buggy
Suitable for up to two children (restraint system with 5-point belt)
Meets or exceeds the safety standard ASTM F1975-09

More information at www.burley.com/product/encore-x
This is where our Mounting Kit becomes your Mounting Kit.
We have a variety of practical gadgets for you and your companion.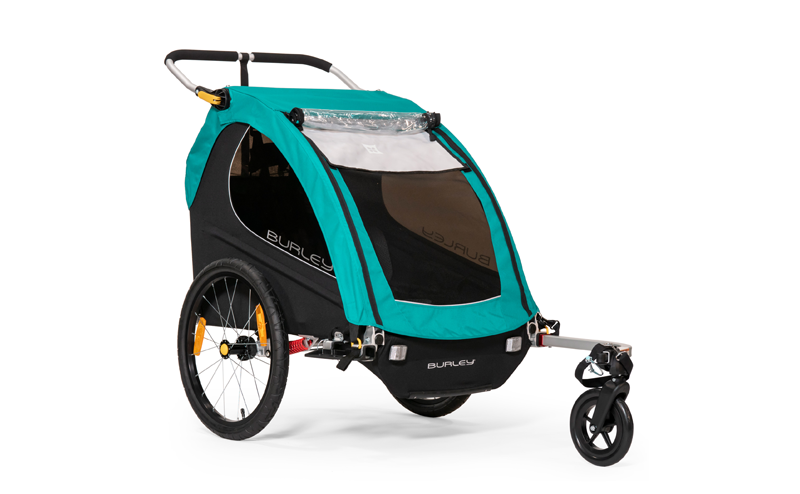 The Burley Encore X can be easily clicked onto the adapter and is then securely fixed on it.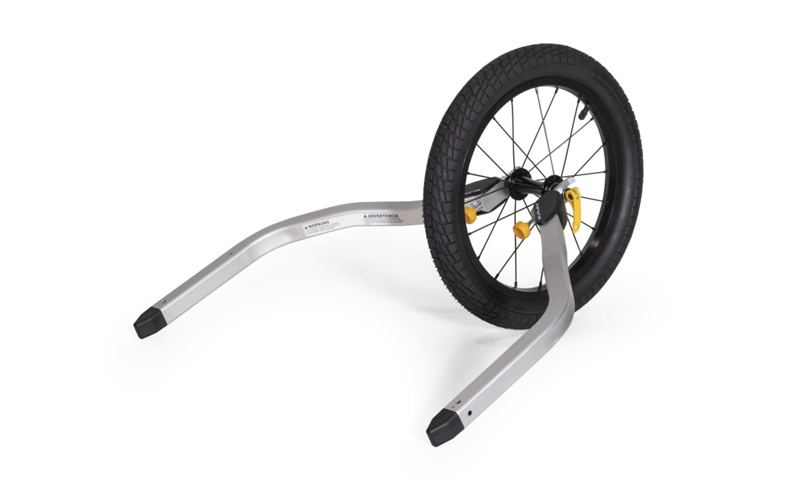 With the special front wheel, your Burley Encore X is even better suited for jogging.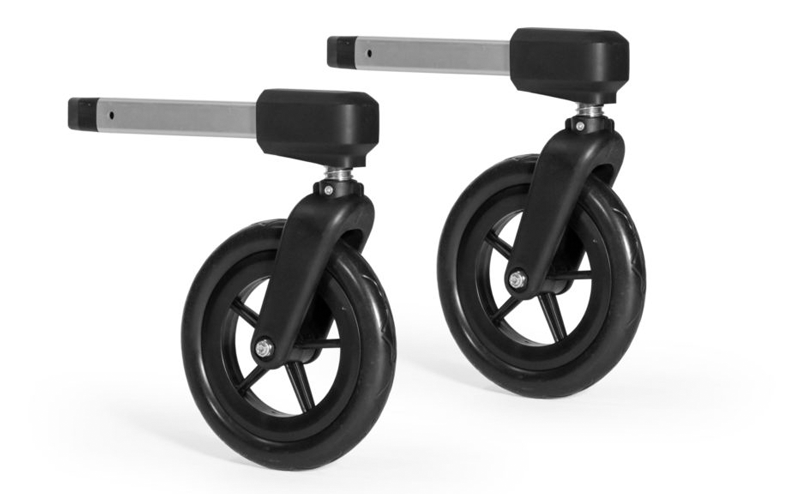 With the 2-wheel buggy set you can turn your trailer into a baby stroller.